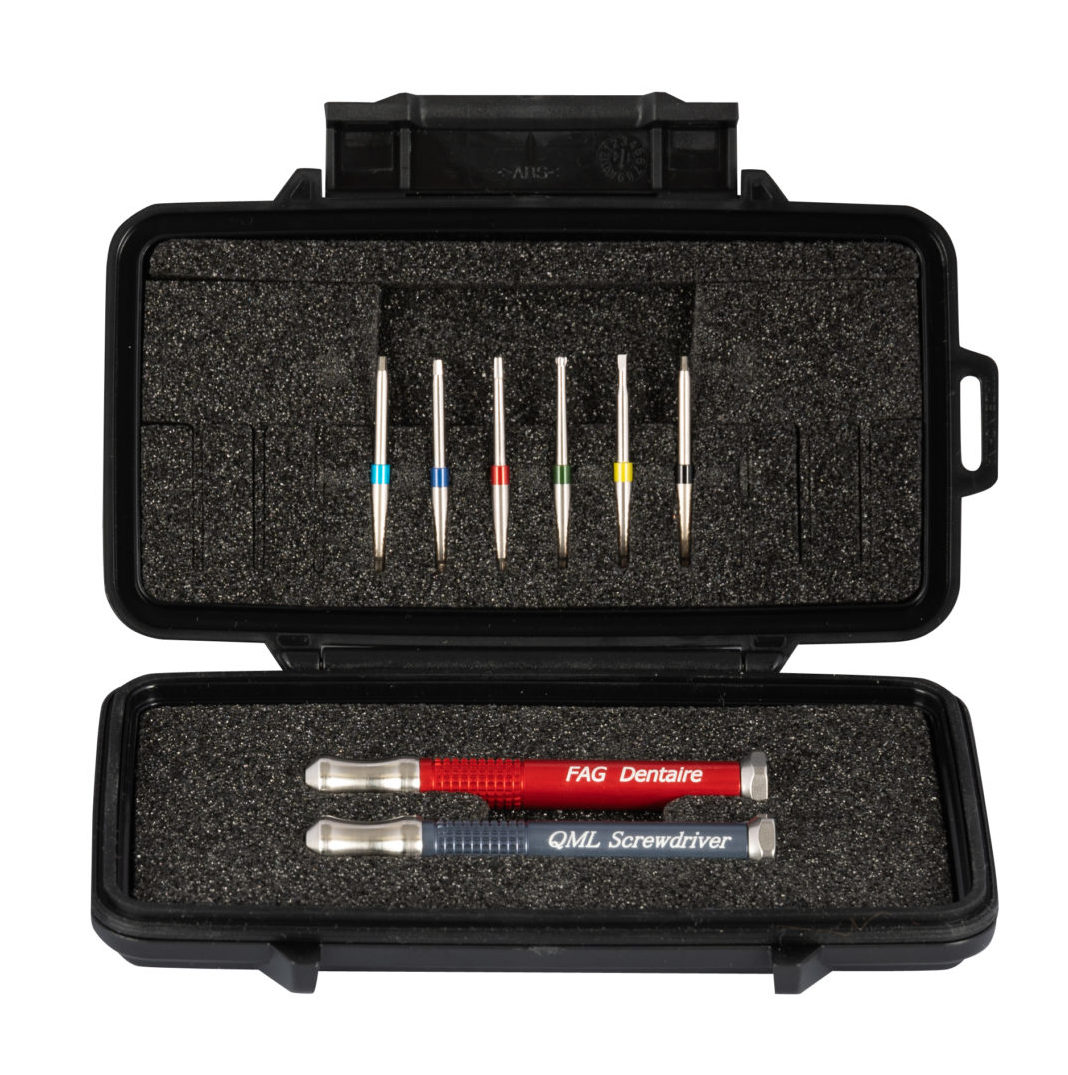 Implant screwdriver kit
The FAG Dental implant screwdriver pack has been specially designed for use in the dental laboratory.
The size of the handle and its ergonomics are in contrast to screwdrivers intended for work in the mouth.
These 6 tips will allow you to work on a very large number of implant brands.
169,00 €
Delivery

Payment

After sales services